Multifunctional New Design 100L Planetary Pizza Mixer
Short Description:
Multifunctional New Design 100L Planetary Pizza Mixer is designed to meet the needs of even the most demanding operation. PAPA's four fixed speeds deliver the consistency you're looking for to thoroughly knead the heavy dough. The heavy-duty variable frequency drive provides the high torque and low rpm speed needed to mix great pizza dough all day long.
Attachments to shred cheese, slice vegetables and pizza toppings can be added. The Automatic Time Recall controls mean it's even easier to create the best pie!
Port: Shanghai
Payment Terms: T/T;L/C;CASH
Min.Order Quality: 1set
Supply Ability: 1-20set/month
Product Detail
Specification
Video
Product Tags
Features of Automatic New Design 100L Pizza Mixer:
1.One machine with multiple function (stirring, kneading dough, whipping eggs, making milkshakes, mixing food, baking).
2.With 3 different stirring tools made of aluminium alloy and stainless steel, making sure the food is clean and healthy.
3.Rotation and revolution of stirring direction, comprehensive simulation for artificial kneading dough.
4.Industrially used high-speed rotating engine which is fast, efficient and safe.
5.High quality engine of pure copper, with high rotating speed and is guaranteed for one year.
6.Double self-protection circuit (automatic protection from excessively high temperature/electric current).
1)A great helper for catering industry or modern family.
2)Easy and convenient to assemble and disassemble.
3)Durable, stable and anti-shaking, perfect heat dissipation.
4)please confirm the voltage before make order.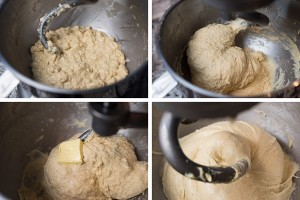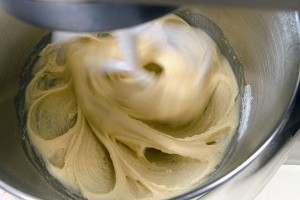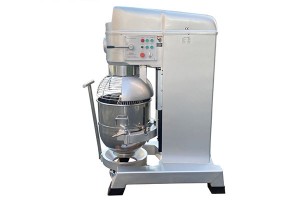 Package List of Pizza Mixer:
lti-function Stand Mixer
1 * Stainless Steel Bowl
1 * Dough Hook
1 * Mixing Beater
1 * User Manual
Picture Item Food Stand Mixer heated dough
Product detail pictures:
---
---
---
| | | | | |
| --- | --- | --- | --- | --- |
| Model | Capacity | Dimension(mm) | Voltage | Power |
| B5 | 25KG(5L) | 370*230*410 | 220V 50HZ | 0.3KW |
| B7 | 28.4KG(7L) | 370* 250*425 | 220V 50HZ | 0.3KW |
| B10 | 56KG(10L) | 450* 360*606 | 220V 50HZ | 0.45KW |
| B15 | 58KG(15L) | 474*372*676 | 220V 50HZ | 0.5KW |
| B20 | 73KG(20L) | 520*420*760 | 220V/380V 50HZ | 1.1KW |
| B30 | 90KG(30L) | 545*440*882 | 220V/380V 50HZ | 1.3KW |
| B40 | 150KG(40L) | 620*630*1011 | 220V/380V/50HZ | 1.5KW |
| B50 | 195KG(50L) | 690*622*1220 | 380V 50HZ | 1.8KW . |
| B60 | 230KG(60L) | 724*652*1300 | 380V 50HZ | 2KW |
| B80 | 480KG(80L) | 205*740*1620 | 380V 50HZ | 3/4KW |
| B100 | 580KG(100L) | 1205*740*1820 | 380V 50HZ | 4/6KW |