Automatic encrusting making machine
Short Description:
The automatic encrusting making machine is a machine specially designed for large-capacity and small and medium-sized enterprises. Automatic encrusting making machine are widely used in large stores or start-up bakeries, hotels, restaurants, food factories, etc. The automatic encrusting making machine is one of the most popular products in our company. Our automatic encrusting making machine is in stock and can be shipped within three days without waiting.
Port: Shanghai
Payment Terms: T/T;L/C;CASH
Min.Order Quality: 1set
Supply Ability: 1-20set/month
Product Detail
Specification
Video
Product Tags
Automatic encrusting machine
Description:
The automatic Encrusting Machine can change different skin thicknesses, lengths, sizes of food. The automatic encrusting machine can also change different molds for making different shaped food products.
The automatic encrusting machine can also make filling / stuffed pastries such as Kubba(kibbeh), Falafel, mooncake, maamoul, pineapple cake, mochi, ice cream mochi, meatball, energy ball, filled cookies, fruit bar, chocolate bar, and so on (different food with different device). The fillings could be jam, chocolate, mochi, ice cream mochi, bean paste, minced meat, paste mixed with small nuts (sesame, corn, peanut), etc.
The auto encrusting machine can also make the below food: 
pumpkin cakes, sweetheart cakes, soft stuffed cakes, wife cakes, meat pies, tambun-biscuits, piroshki, filled churros, rice croquettes, meat pia, nastar, filled quenelle, gulab jamun, rasgulla, tulumba, bunuelos, Knodel, that moji, kebab Balls, topfenknodel, germknödel, filled Potato ball, pyzy, tamales, meat with egg, beef roll, bite-size, filled pretzels, concha bread, mini stollen, apple strudel, apple pie, dinner roll, filled Bagel, polvoron, marzipan, hamburger, chicken kiev, and guh kueh, donuts, filled Hamburg, pate, knish, scotch egg, pan-fried beef bun, crystal dumpling, rice dumpling, stuffed buns, kuefteta, savory beans, gratin Pie, brownie with filling, amaretto, rumkugeln, rocmia, etc.
The automatic encrusting machine is suitable for food processing enterprises, the products are not easy to break, taste better than hand-made, simple, and the encrusting machine is easy to operate. The weight of the product and thickness of the operation is simple, which can maximize the production, beauty, and finished the degree of the product, so as to produce higher economic benefits.
Features:
1.Full stainless steel, High speed. Up to 99pcs/min.
2.Multifunctional for making various food, including sticky products or thin skin juicy products.
3.products are stable and mature with no error.
4.PLC intelligent control system with touch screen operating panel, fully automatic.
5. Japanese Panasonic's or Taiwan Delta frequency changer, Taiwan Liming electrical machinery make the machine operational performance stabler.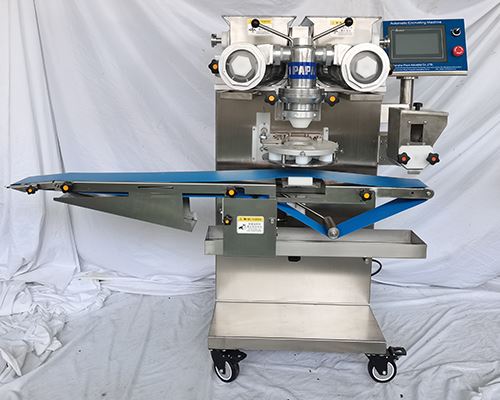 Automatic encrusting machine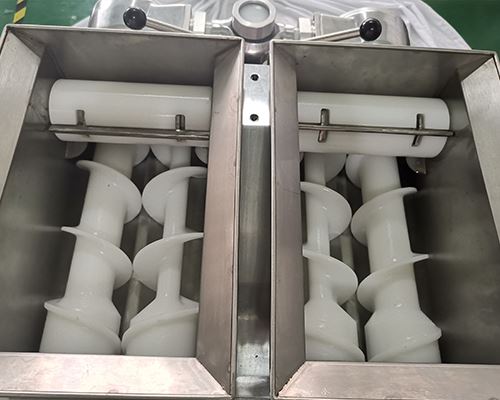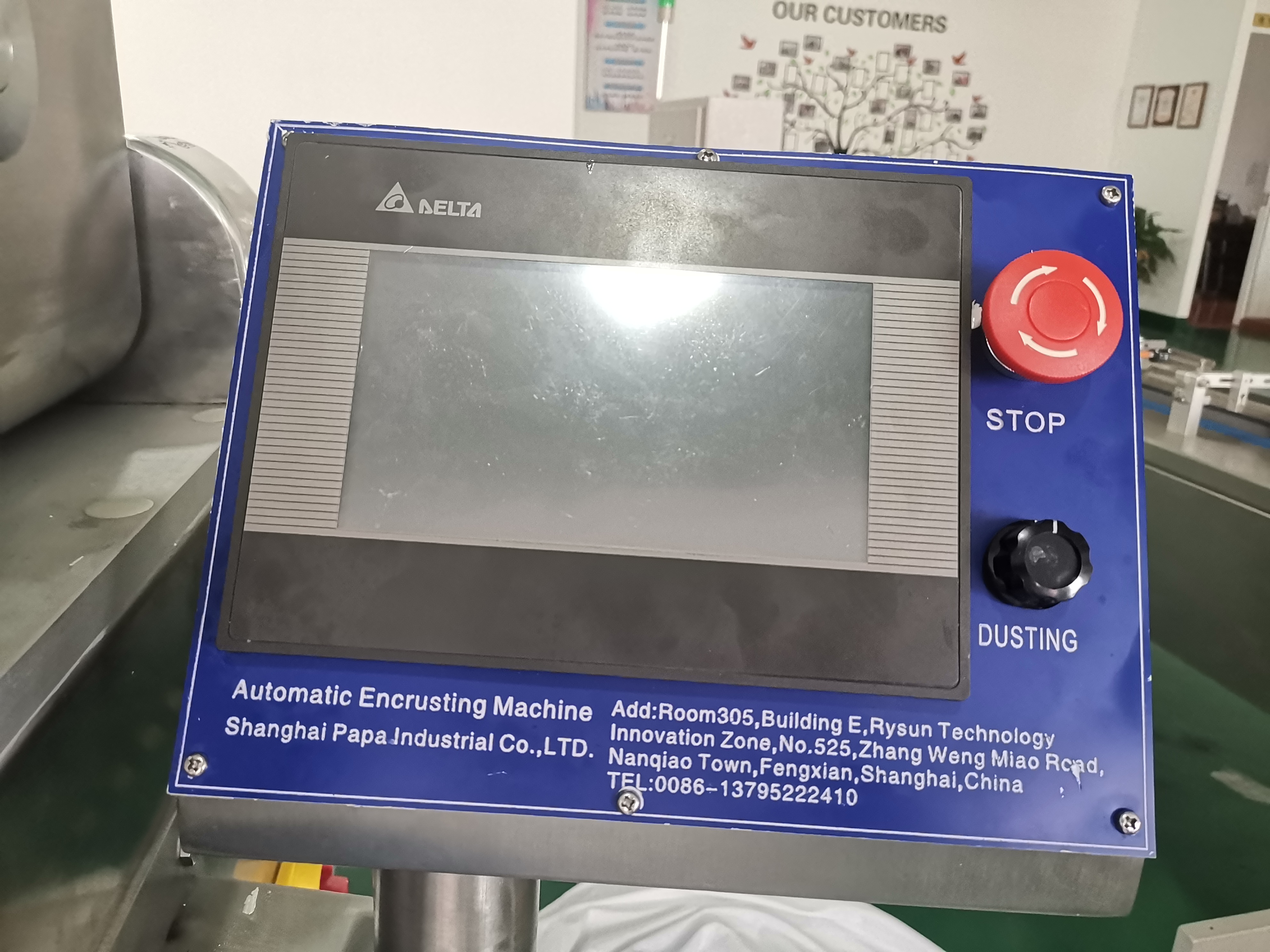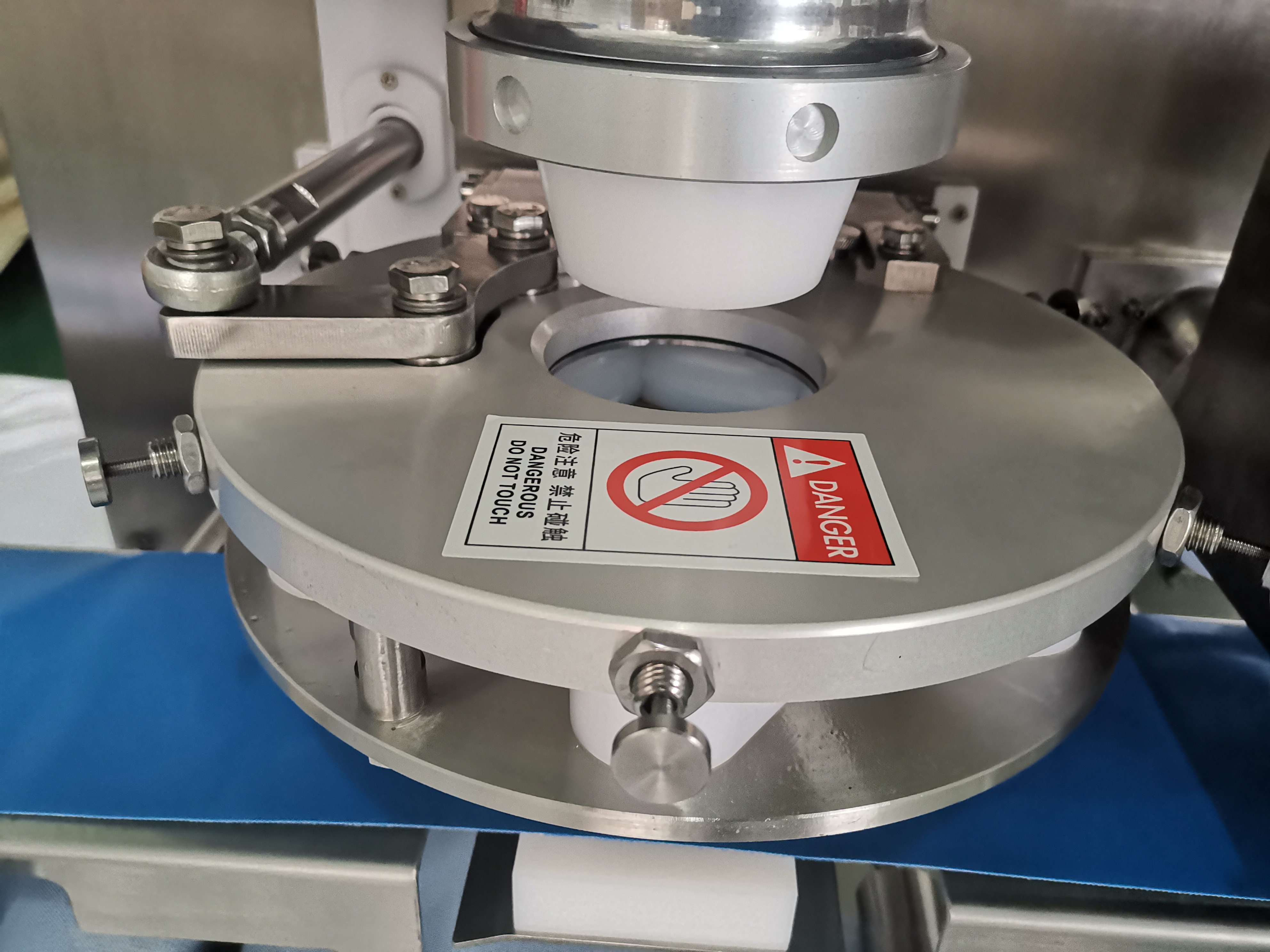 PAPA automatic encrusting machine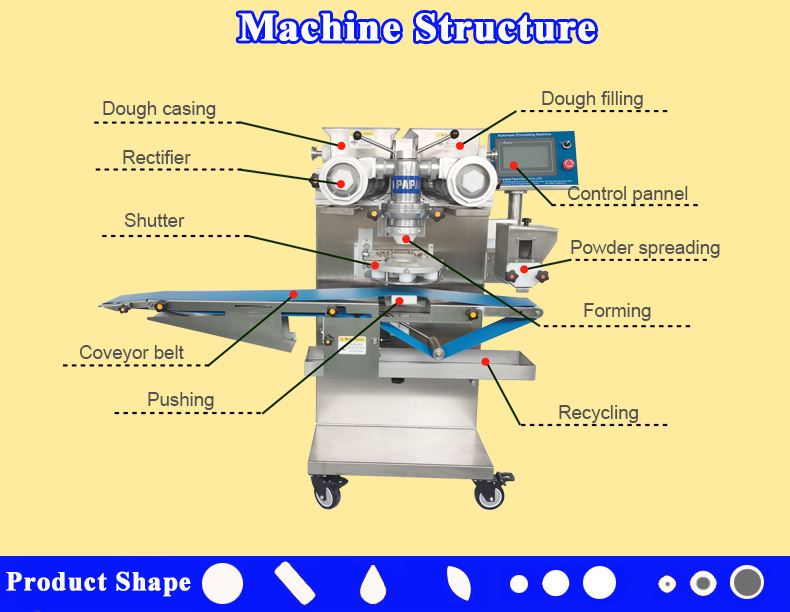 | | |
| --- | --- |
|  Model | P160 |
|  Capacity |  60-99pcs/min |
|  Product shape |  ball,cone,round strip,side square,terraced,serrate and etc |
|  Product weight |  10-250g |
| Casing and filling proportion |  1:9-10:0 |
|  Power |  1.75kw |
| Voltage | 220v/50hz |
| Dimension | 1680*860*1300mm |
| Weight | 280KG |
Application of automatic encrusting machine:
The automatic encrusting machine is one of our most significant food production machines,  as well as the main equipment for other food production lines (such as mooncake and biscuit production lines). The automatic encrusting machine is also our most versatile equipment for producing various pastry products. Therefore,  it is widely used in bakeries factories and food companies.
Automatic encrusting machine test working video:
Automatic encrusting machine with protein ball machine demo video:
Automatic encrusting machine with maamoul stamping machine demo video:
Customer visiting for automatic encrusting machine with falafel maker:
Date bar/fruit bar guillotine cutter machine
* 304 Stainless steel Cutter with Teflon coated. More healthy and suitable for various bars.
* Roller in front of the cutter help to make bar shape more regular.
* Easy for remove and clean.
* The speed is easy to control by the touch panel.
* Safety cover make sure the machine is safe when production.
* Conveyor Speed also adjustable according to your bar size.
Protein ball / energy ball Rounder machine
* Using for making products more rounder than hand-making.
* The roller size can be custom-made according to your size request.
* Machine body is made by 304 stainless steel
* The roller coating with Teflon, will not stick and healthy enough.
Maamoul cookie stamping machine
* Machine body is made by 304 stainless steel
* Custom molds for different patterns and sizes 
* High speed, average 60pcs/min 
* Strong power motor and PLC Screen
* Products size 10-150G
What kinds of products can our automatic encrusting machine make?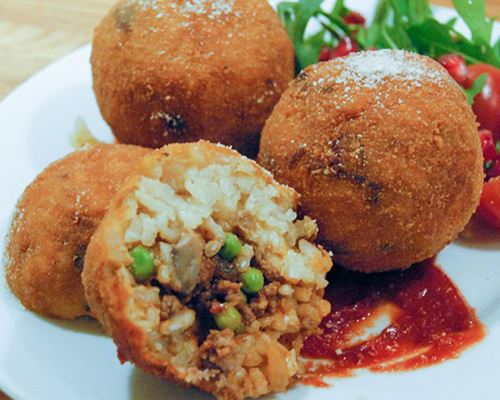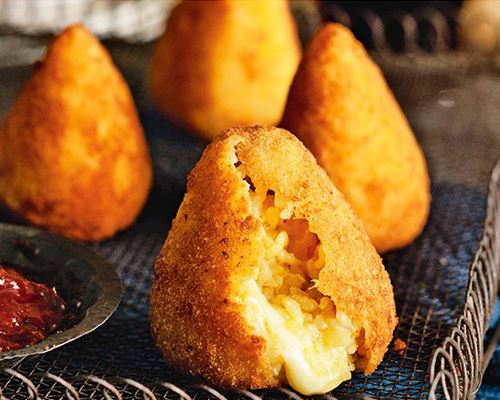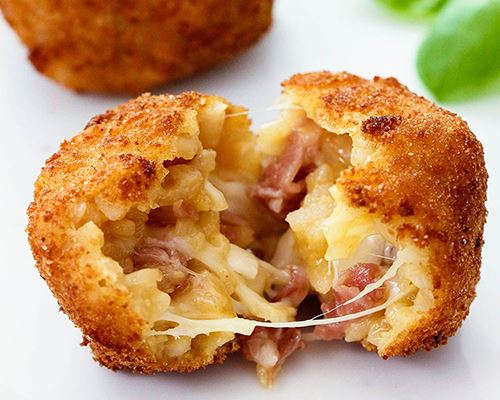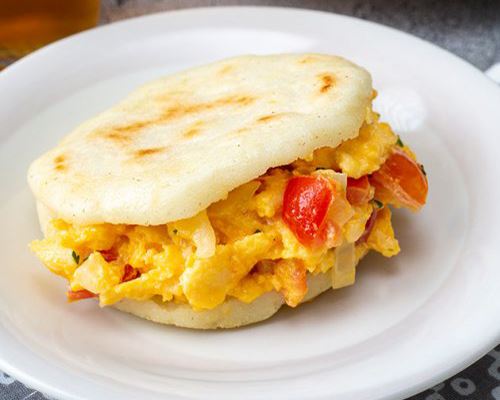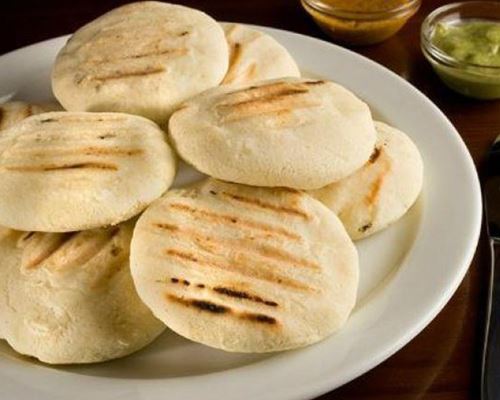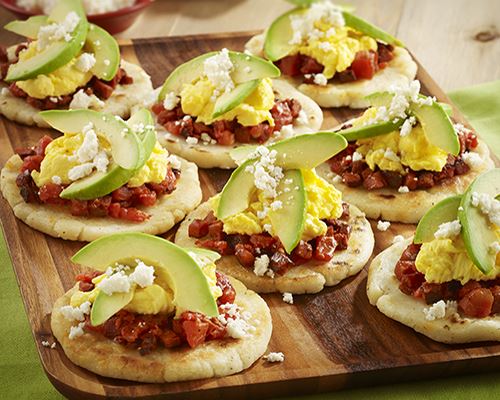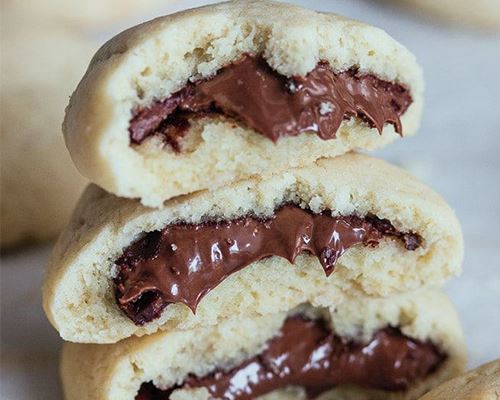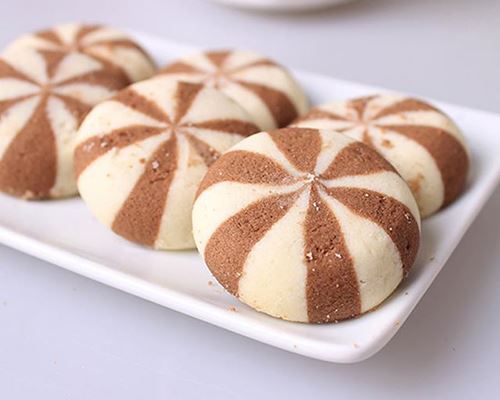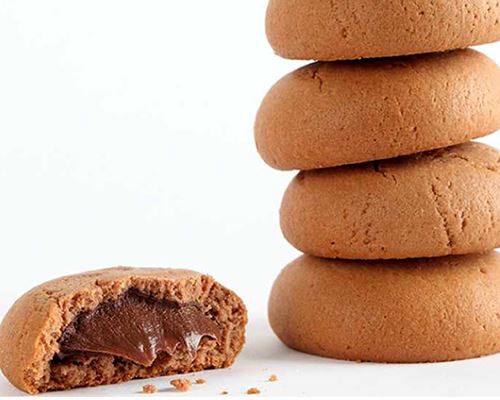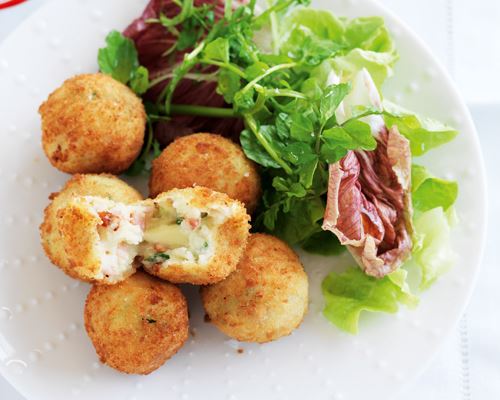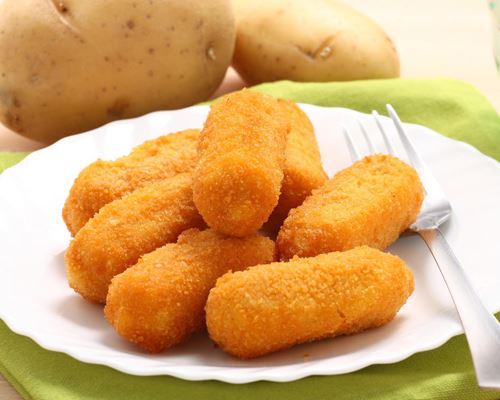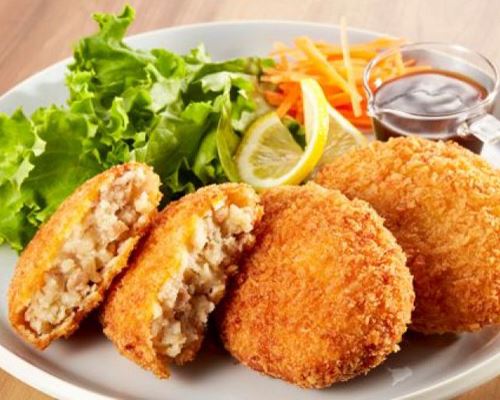 Mochi & mochi ice cream display: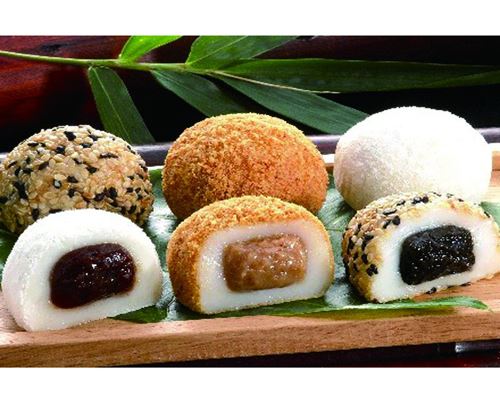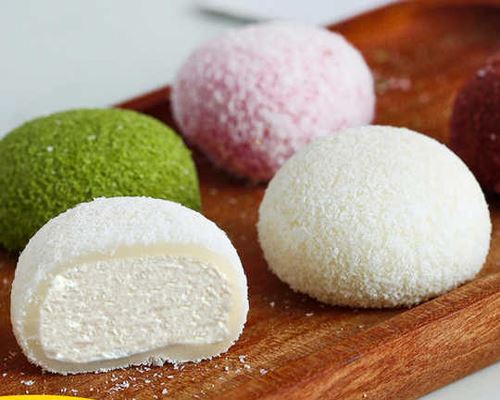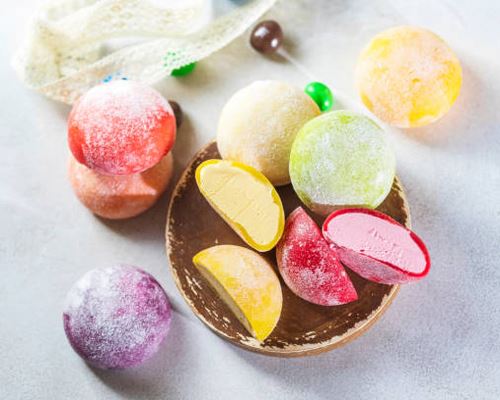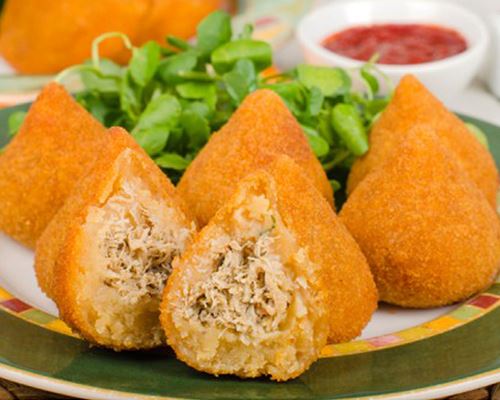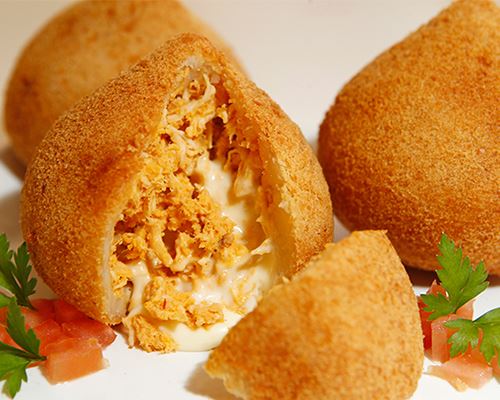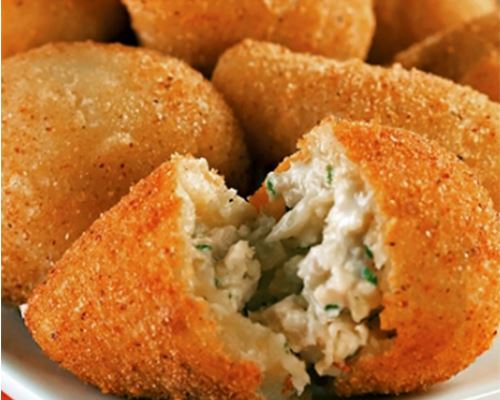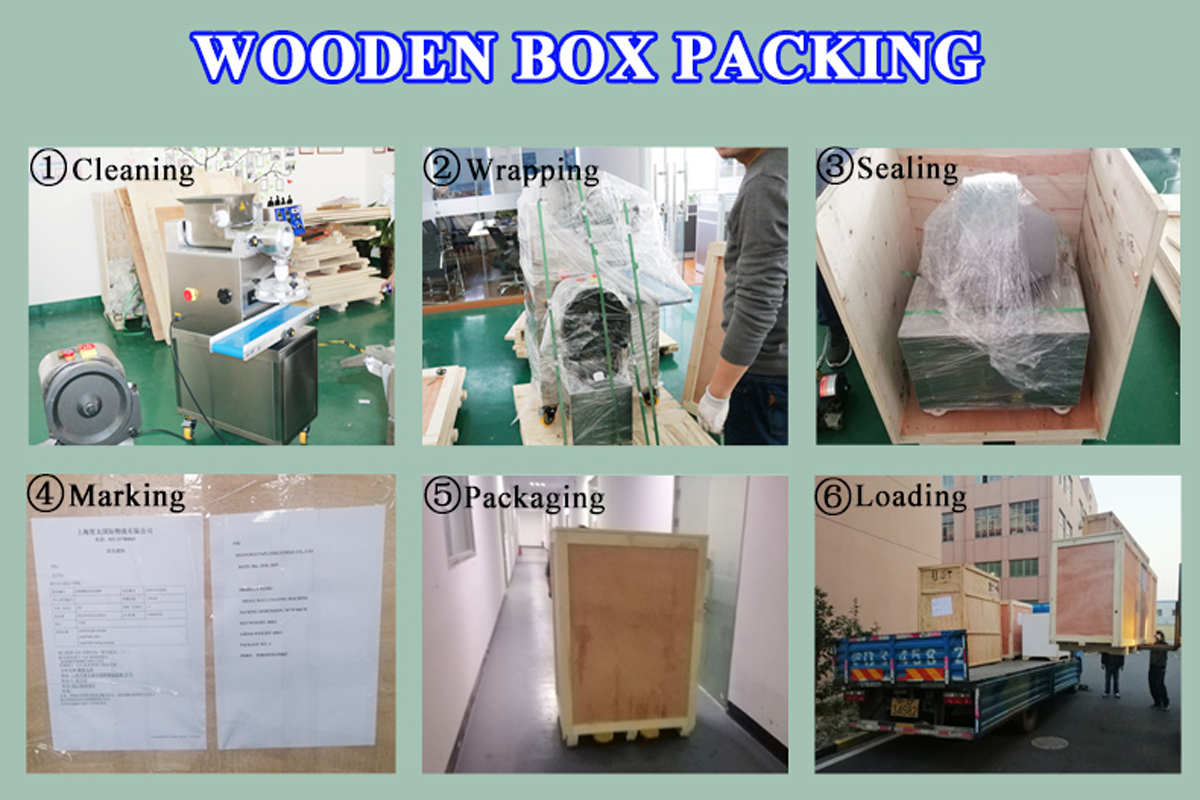 Shanghai PAPA Industrial Co.Ltd, established in 2014, is located near Shanghai Hongqiao and Pudong airport.Short distance, convenient for customers to visit the workshop. After more than 10 years of experience and technology accumulation, our company has first-class production base and R&D building, as well as a full set of processing equipment. In addition, we also have a group of senior enginners and technicians who design and improve the best machines according to the diiferent requirements of customers, and provide customers with test bases.
PAPA industrial provides complete pre-sales and after-sales services for our encrusting machines, including customer inspection, customer learning, customer training, and guidance on installing and debugging the encrusting machine.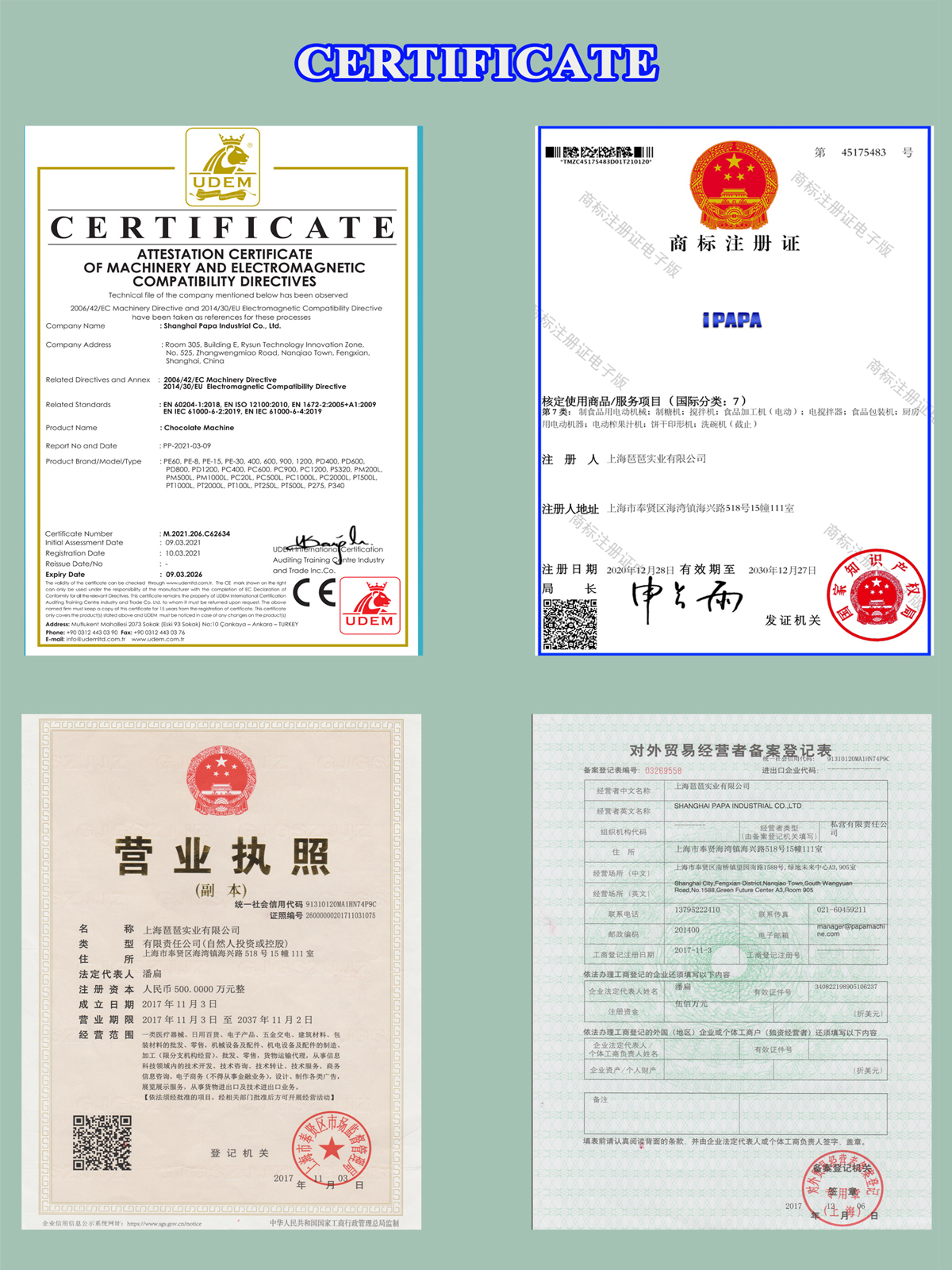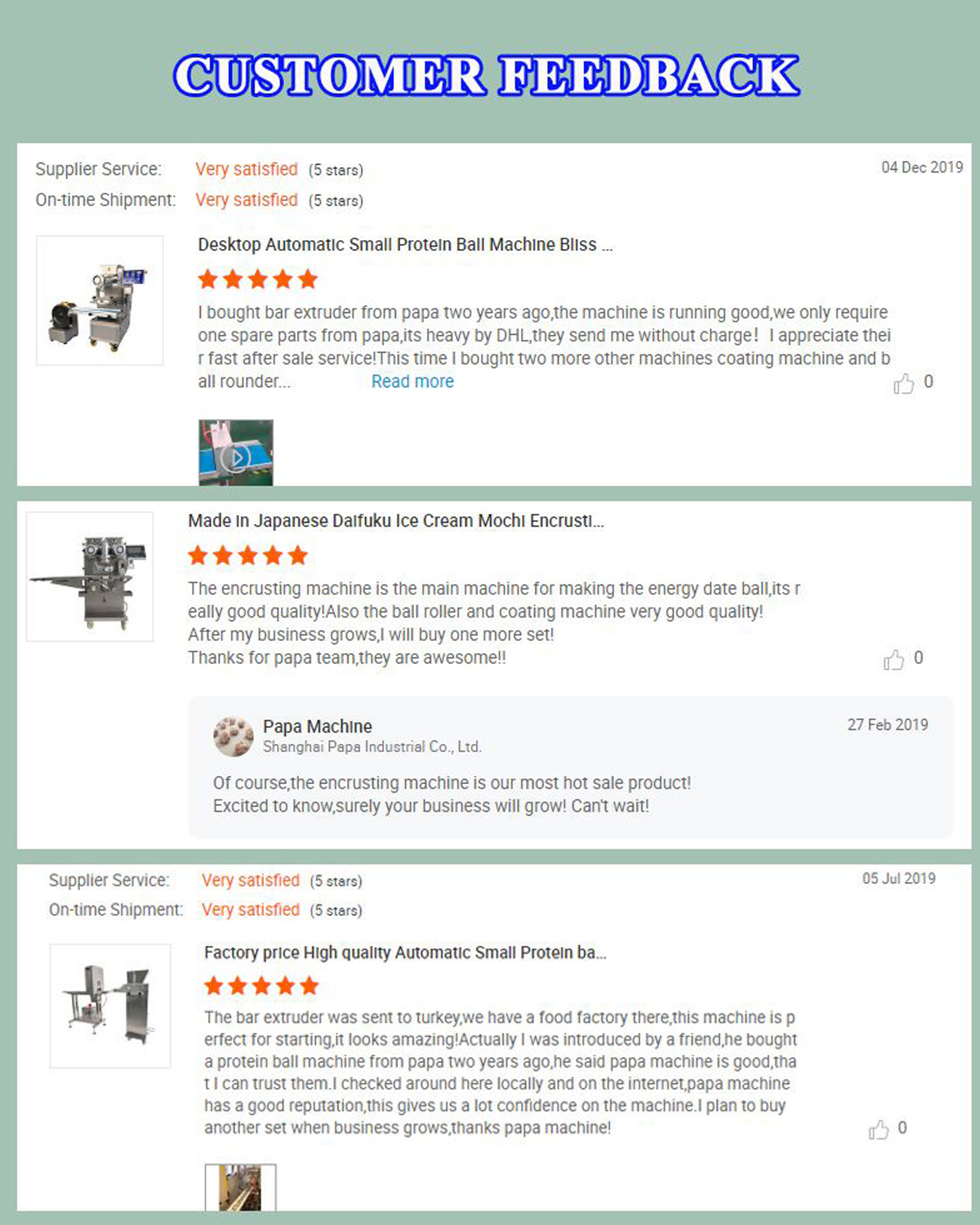 What kills you most during a purchase?
1.Do you have machine instock?
Yes, we have! We can delivery within 3 days!
2.Can you provide your local client information?
Yes, we can! Please contact us with more informaion.
3.What if you machine can not make our products?
Firstly, we provide trial test before order! Secondly, we promise full re-fund trial failed!
4.What's your warranty?
We offer 2 years warranty and lifetime service!
5.What if machine breaks down or not working propers?
Acquiring "durable year survey" of clients over decades, for specific date, please contact us! During warranty, free replacement! After warranty, online service engineer dispatching!
6.Do you provide installation and commissing?
Yes, we provide!
FAQ
Q1; Waht is your payment term?
A1: 30% T/T down payment, 70% balance paid before shipping. Or irrevocable L/C at sight.
Q2: What is your warranty for machinery?
A2:Our warranty is 12 months, life time service.
Q3:Can you arrange shiipping?
A3: Yes, we can arrange the shipment for customer according to our customers' requirement.
Q4:Do you provideinstallation and commissioning?
A4:Yes, we provide service to send technicians for machine installation and commissioning, machine running and local team training.
Q5:Do you provide formula foe machine?
A5:Yes, we provide the formula. We can help adjust the formula according to customer' s local taste i f customer require.
Q6:Do you make customized machine?
A6: Yes, we provide machine custom service according to customer's requirements. We also provide turnkey solution if customer require. 
Can you explain what is the encrusting machine?
Encrusting machine is a kind of multifunctional equipment, it is used to make spherical, rod, disc, square, cone, round bar, side square, trapezoid, zigzag, etc. filled food and non-stuffed food. . The wrapping machine combines the advantages of Japanese stuffing machine technology, using a variety of materials to make food, packing and filling ratio (1:9-10:0), product size and weight (10-250g) and product speed (up to 100 pieces) / Minute) can be adjusted through the touch screen. The cladding machine includes: a stainless steel main structure, a left hopper for dough packaging, a right hopper for the center filling, a rectifier for accurately conveying the mixture to the filling and non-filling tubes, and customized PE molds Shaped, wear-resistant shutters to cut material dough, PU conveyor belt, powder sprinkler, branded electronic products and motors, PLC intelligent control system with color touch screen.
Does the automatic encrusting machine have any restrictions on making food?
The automatic encrusting machine can make most food mixtures, but the food that is too hard or too sticky is difficult to extrude. We need to judge according to the mixtures provided by customers.
Can the encrusting machine speed up to 100 per minute?
The maximum speed of the food packaging machine is 100pcs/min. We do not recommend adjusting the machine speed to the highest 100pcs/min. Too fast speed will damage the service life of the machine.
Does your company have a smaller encrusting machine?
What is the product weight of the automatic encrusting machine?
The wrapping food machine can make the product weight from 10g to 250g, and the product weight can be adjusted.
Product detail pictures:
---
---
Previous:
Small protein bar machine
---
| | |
| --- | --- |
| Model | P160 |
| Capacity | 60-90pcs/min |
| Product shape |  ball, cone, round strip, side square, terraced, serrate and etc. |
| Product weight | 10-250g |
| casing and filling proportion | 1:9-10:0 |
| Power: | 1.75kw |
| Voltage | 220v/50hz |
| Dimension | 1680*860*1300mm |
| Weight | 280KG |